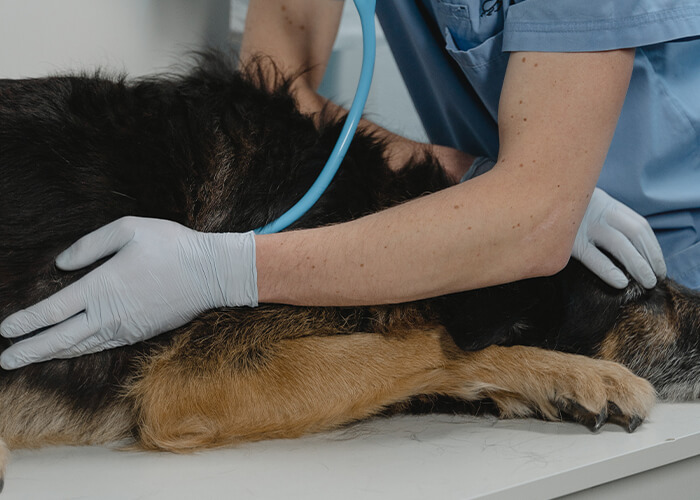 Rescuing animals from a hoarding situation can seem overwhelming due to the number of pets and the difficulty of helping the hoarder realize that surrendering their pets is the best thing for them. If you are a neighbor, friend, or family member of someone hoarding animals, there are multiple resources and people who can help with the situation and who will take good care of all the animals.
For many people hoarding animals in Phoenix, their primary concern is for the care of their pets. As surprising as this can be given the current conditions, many hoarders deeply love their animals and need to know the animals will be well cared for before they can let them go. It often helps to explain the process of how their pets will be taken care of after being removed from the premises and how this truly is the best thing for all their beloved animals.
A rescue organization or local humane society will come out to the property to safely transport all the animals to a care facility.
Veterinarians then examine the physical condition of every animal and prescribe treatment, if necessary.
If an animal is too ill and cannot be saved, they will euthanize them in a compassionate way.
All remaining pets are lovingly cared for and brought back to good health including being given all vaccinations and the animals are all spayed or neutered.
When the animal is healthy and emotionally ready to be adopted, the organization finds a forever home for them where they will be loved and cared for.
Once the animals are removed from the premises, the person who hoarded the animals will need ongoing support and therapy to keep from relapsing. Additionally, due to the remaining disease, urine, feces, and accompanying pests, the property will need to be thoroughly cleaned, decontaminated, and sanitized by professional biohazard cleaners for the safety of all those in the area.
If BioteamAZ can be of any help or answer any questions you may have, please check out our hoarding cleanup services or give us a call at (602) BIO-TEAM and we will be happy to talk with you.
Animal Hoarding Resources in Phoenix.
There are several organizations throughout the Phoenix area that can provide support, transport, and care to both the animals and the person who hoarded them. Whether the animals are cats, dogs, birds, rabbits, farm animals, wild animals, or any other kind of creature, any of the organizations below will be able to help you find a solution that's healthy for everyone.
Arizona Hoarding Task Force
"The Arizona Hoarding Task Force (AZHTF) is a collaborative effort of diverse community organizations and representatives dedicated to the awareness, education, and reduction of harm for those impacted by the complex behavioral disorder of hoarding. Our mission is to provide a statewide resource for those individuals and communities affected by hoarding while keeping the health, safety and dignity of the individual a priority."
Maricopa County AZ Animal Care and Control
Maricopa County AZ Animal Care and Control – "Of the more than 35,000 dogs and cats that enter our shelters each year, MCACC has plenty of animals in search of loving homes. The best possible outcome, is a forever home. Our mission is to be the Life-Saving AARM of Maricopa County Animal Care."
Arizona Humane Society
Arizona Humane Society – "Services are free and available daily from 8 a.m. to 6 p.m. We respond to all animal emergencies involving sick and injured stray animals except in the cities of Mesa, Surprise, Avondale and Peoria, who have their own Animal Control. For animal cruelty, we cover the cities of Phoenix, Scottsdale, Tempe, Gilbert and Glendale ONLY."