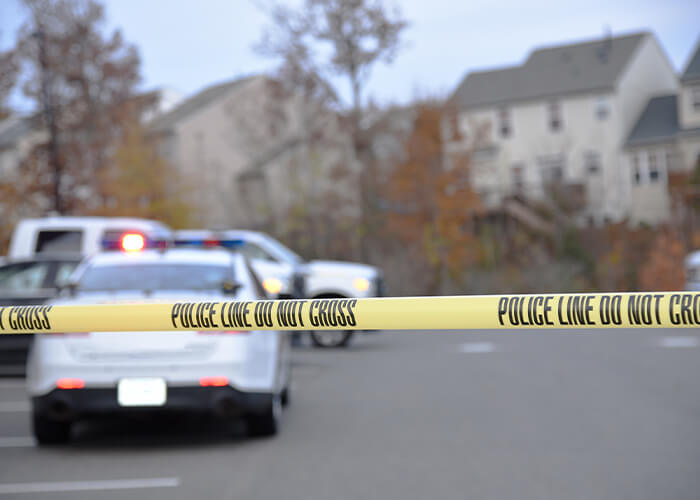 A horrific event took place less than two weeks ago when a Tucson gunman killed three people and injured three others. In a series of senseless, violent acts, countless lives were shattered and heroes stepped forward to help those in danger at risk to themselves.
On the afternoon of July 18th, a man shot his girlfriend in the Tucson home they shared then lit the house on fire. Getting in his car and driving a mile away, he then stopped at a local park where he opened fire on an ambulance where two EMTs were waiting as backup on an unrelated medical call. One of the EMTs, a 20-years-old young man, was shot in the head, neck, chest, and arm. The EMT with him, a 21-year-old-woman was also shot in the arm and chest but managed to administer first-aid to her partner, thus saving his life.
After shooting the EMTs, the gunman then returned to the scene of the fire where neighbors and firemen were working on saving anyone inside the house and put out the fire. They then watched in horror as the gunman stalked people trying to help, killing one neighbor, and injuring two others. One of them was grazed on the head by the bullet, a Captain was shot in the arm. Other people fled to a nearby house to escape the gunfire. One woman who knew the gunman attempted to talk him into putting the gun down but received no response in return. The violence only stopped when the gunman rammed an officer's car and then was injured in the gunfight that followed. All injured people were taken to the hospital where the gunman died three days later. The injured EMT who was shot in the head remains in critical condition.
Friends and family of all the victims held a community vigil to honor all their loved ones who were killed and injured in the shooting spree.
BioTeamAZ protects our community through crime scene cleanup
Once police complete their investigations and any fires are put out, a crime scene cleanup company is called to make sure all the blood and body fluids have been completely removed and all surfaces with invisible viruses, bacteria, and bloodborne pathogens have been disinfected. If such work was not done and the property made safe, the violent crime would continue its trail of destruction with other innocent victims becoming infected with diseases. By cleaning the area and making sure all infected materials are legally disposed of as biohazardous waste, we protect our community here in Arizona and help our neighbors have peace of mind. Even though the memory or various crimes and accidents remain, through our work, people can walk a road or play in a park without fear of coming across body fluids from an incident.
Violence lasts far longer than the guns
Even one person shot in an episode of gun violence is one too many. In this case, three people lost their lives and three more were injured, not to mention those whose lives have been affected by the gunman's choices. Nothing can ever bring back the lives lost or erase the memory from people who witnessed this trauma. Violence lasts far longer than when the guns stop. Its echoes are heard in moments in a child's life when their parents are no longer there, around the tables at meals, among friends mourning a loss, and in the community as they feel the loss and heal from life-altering injuries. Make sure the injuries and disease are stopped through proper biohazard and crime scene cleanup.
Call the BioteamAZ Tucson for crime scene cleanup
If you have experienced a traumatic event that requires a crime scene cleanup in Tucson or anywhere in Arizona, give us a call. We are available around the clock to help and will walk with you to restore your property.
Our thoughts are with those who lost loved ones and who were affected by these crimes.