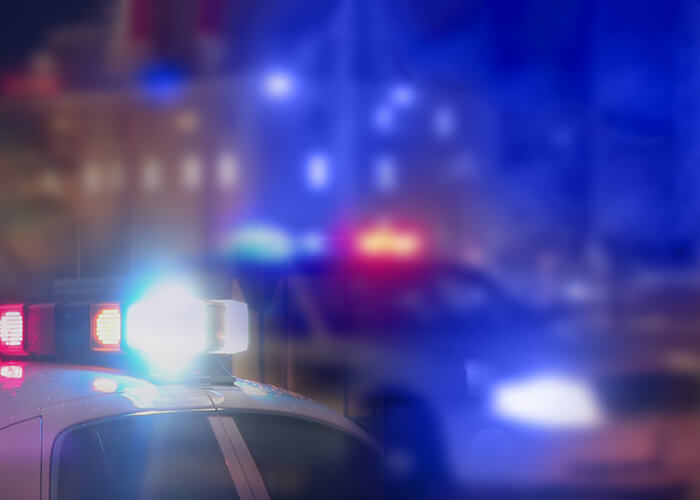 When tragedies occur involving blood and other bodily fluids, crime scene cleaners are called in to clean up the scene so public streets are free of all biohazards and safe for the wider public.
Just a few short days ago, one such tragedy needing biohazard cleanup occurred in Show Low, Arizona, a small town about a three-hour drive Northeast of Phoenix. With hundreds of people there to participate in the bike race, "Bike the Bluff," the race had just started when cyclists saw a black Ford pickup turning across three lanes of traffic and accelerating toward them. Hitting the cyclists at full speed, seven people were left severely injured including broken ribs, a crushed ankle, broken neck bones, and a punctured lung, among other injuries.
Witnesses who saw the accident occur say bicycles and cyclists went flying and the truck only stopped when the driver ran into a light pole. Fellow racers crowded around the truck, demanding the driver get out but then watched in horror as the truck backed up, turned around, and headed back toward the cyclists but this time, drove past them down the street. Police immediately chased the driver down and cornered him behind the Ace Hardware store where he resisted arrest. The police then shot the suspect and medics took him to a local hospital. He has yet to be formally charged.
Back at the scene, bicycle parts, helmets, and blood littered the area throughout the scene. One witness racing behind the group that was hit recalled the extremely gory scene and said they will never forget what they saw and that no one should ever have to see something like it.
Crime scene cleaners keep the public safe
It is thoughts like this that inspire us in our work. No one should ever have to go through a tragedy like this or be continually subjected to grisly sights or bloodborne pathogens and bacteria left on the pavement. As the leading biohazard cleanup company in Arizona, we work hard to make sure crime scenes are fully cleaned up of biohazards so no one is retraumatized or their health put in danger. With powerful cleaners and specialized equipment, our teams work hard to make sure every small amount of blood, body tissues, and bodily fluids have been removed and the area thoroughly disinfected so the community can heal and move forward from such senseless violence.
BioteamAZ is here for you with crime scene cleanup
Whenever crimes occur, you need someone you can rely on for crime scene cleanup, someone who will be there for you at all hours of the day. With services available 24-7, BioteamAZ is always on call to come clean up any biohazards once the police have released the scene including bodily fluids, drug paraphernalia, and chemicals used in investigations. Working quickly with attention to those small nooks and crannies, you can focus on healing and leave the cleanup to us. With one phone call, we'll take the burden off your shoulders and make sure you and your property are safe from further harm. Locally owned and operated, we are here to support communities throughout Arizona.