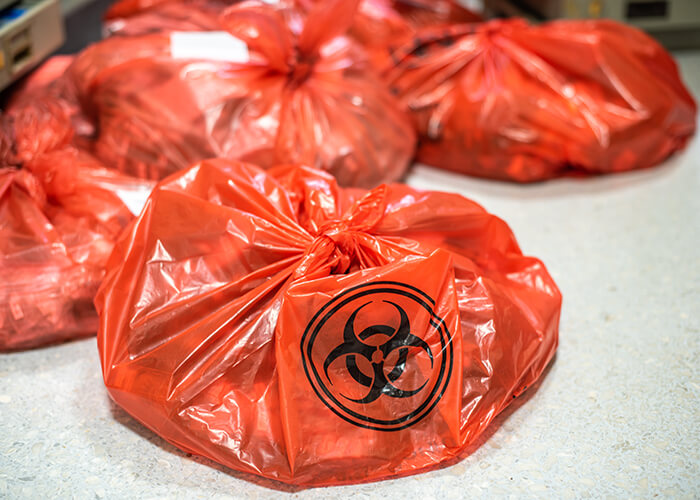 Who Cleans Up Biohazard Waste In Phoenix
Biohazard wastes are biological agents or conditions which can be extremely harmful to humans or the environment. This means that they must be handled with extreme caution, disposed of properly, and the contaminated area must be thoroughly cleaned and decontaminated.
When dealing with a biohazard waste contamination or spill, only a certified biohazard waste cleanup company should be involved in the cleanup. It's very important to avoid any substance which you believe to be biohazard waste; this can even include things like a battery leak. Biohazard waste should only be cleaned up by a qualified cleanup crew.
Finding A Biohazard Waste Cleanup Company In Phoenix
Although, by doing a quick search on Google, you may find several biohazard waste cleanup companies in the Phoenix, Scottsdale, and Tucson areas in Arizona, many of them lack the proper certifications and experience necessary to safely remove and dispose of biohazardous waste.
ADEQ, the Arizona Department of Environmental Quality, has strict guidelines on the transportation and disposal of biohazard waste and therefore, only certified and ADEQ compliant companies should be involved in the cleanup of biohazard waste in Phoenix, Arizona.
BioteamAZ – Biohazard Waste Cleanup In Phoenix, AZ
If you're searching for a company who cleans up biohazard waste in Phoenix, Arizona, then BioteamAZ is the best option. With years of experience, full certification, and an impeccable record, they are the leading biohazard waste cleanup company in Phoenix, Arizona. They provide discreet and professional cleanup services of biohazard waste in Phoenix and will work with your insurance company to avoid any out-of-pocket costs if possible.
Need Biohazard Waste Cleanup in Phoenix? Contact BioteamAZ Today!