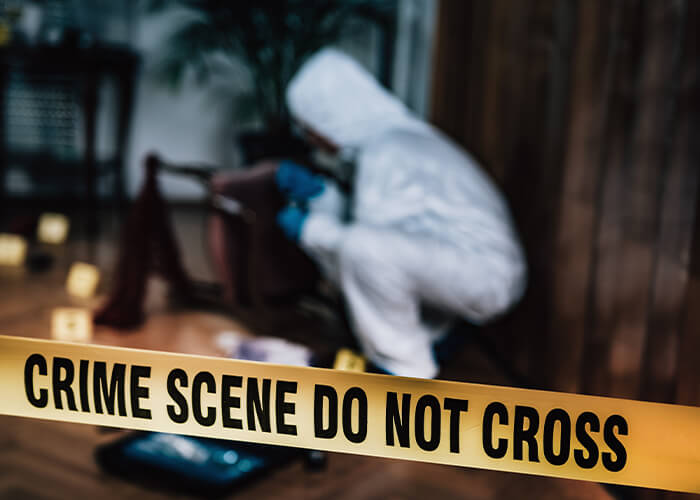 Accidents and violence can happen anywhere and anytime. Knowing this, BioteamAZ is always available around the clock to dispatch teams of professional biohazard cleaners to anywhere throughout the Avondale area and the larger state of Arizona. No matter where we are needed, we are ready to go protect our neighbors by cleaning up the remnants and then restoring a safe and clean environment.
The police arrested a suspect in Avondale connection with the shooting of a young man who was killed in a parking lot outside of an IHOP in Avondale. Crime scene cleaners are often called in to cleanup the biohazards left behind after a shooting. In a case like this, a crime scene cleaning team would be sent to clean and disinfect the asphalt and all other surfaces where the blood and body tissues were present. They would diligently work throughout the scene with great respect for the victim, and make sure that any possibly harmful substances were removed and the outdoor environment free of any disease-causing bacteria and viruses.
We thoroughly clean both outdoor and indoor environments
As with any crime scene, any space we clean has its own unique challenges to making sure all harmful substances have been thoroughly removed. When working outside, this means making sure blood and other body tissues are removed from plants, soil, asphalt, vehicle exteriors, and the outside of buildings. We know if anything is missed, it could prove disastrous to an unsuspecting victim. We, therefore, are extremely careful to ensure all affected areas are clean and safe for anyone who may walk through. When our work is completed, you can rest easy knowing the property is safe from all biohazards and people can live and work there without being harmed.
BioteamAZ is here for the citizens of Avondale, Arizona
If you live in Avondale, Arizona, BioteamAZ is one short phone call away and always ready to help you with whatever biohazard cleaning needs you may have. Whether a crime has been committed on your property and need crime scene cleanup, you're dealing with a hoarding situation, or a tenant and family member has died and hasn't been found for a time, we know exactly how to deal with the situation. Able to handle small jobs to extraordinarily large ones, we'll tailor a solution to your specific needs.
When you call to request biohazard cleanup services in Avondale, we'll take down some basic information to help us better know what your needs may be. We'll then send out a crew right away or at a time convenient for you to complete the cleanup and help you move forward. We are also happy to provide you with a free quote and consultation or to answer any questions you may have. We are licensed, bonded, and insured.
Our thoughts are with those who lost their loved ones in this tragedy.