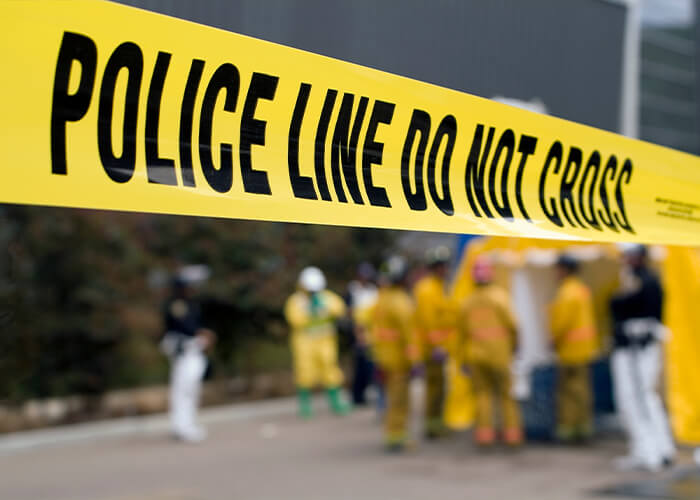 BioteamAZ is always here to serve the community of Glendale, Arizona for crime scene cleanup by fully removing any blood, body fluids, or other contaminants from a crime scene wherever and whenever the violence takes place.
Crime scene cleanup in a Glendale, Arizona parking lot after a man was shot and killed in a random act of violence. Police are currently searching for the murder suspect in Glendale after the victim was randomly shot outside of a convenience store on the evening of February 16th. One of two brothers who stopped together at the store in question, they were shot at from another vehicle while they were still in their truck. One of the brothers was injured, the other did not survive the attack.
A husband and father of three children, the 32-year-old man's family is now left grieving with questions which may never be answered of why they lost their loved one. Aside from the gunshots themselves, there was no interaction with the shooters and no words shared.
BioteamAZ is dedicated to helping the Glendale community through crime scene cleanup
Whenever we handle the crime scene cleanup after an event such as this, our hearts break for those left behind and we, too, ask why. With no ready answers and no way to bring the loved one back, it is small comfort to the family, but we know that respectfully cleaning up the body fluids in the area is the one thing we can do to help them and the community at large. By removing all the fluids and investigative chemicals left behind after the crime itself and the ensuing police investigation, we know at the very least that anyone who is in the area is safe from any physical ill effects.
With experienced teams ready to conduct crime scene cleanup at a moment's notice, BioteamAZ is the trusted biohazard cleanup company throughout Glendale, Arizona. Whether the crime took place over a large area or a centralized location, BioteamAZ has the know-how and latest technological tools to fully clean, sanitize, and disinfect a property after a crime takes place. Available 24-7 for crime scene cleanup throughout the entire Arizona area, we work quickly with both compassion and professionalism.
Glendale Police are searching for tips to solve this crime
Police are still looking for any information about the shooter or the vehicle they were driving. You can find more information and images of the person of interest and the truck by following this link. Any tips can be kept anonymous and financial rewards are available for information leading to an arrest or indictment. You can report any information by contacting the Glendale Police Department at 623-930-3000 or Silent Witness at 480-WITNESS.
Our thoughts are with the family and friends of the victim in this senseless crime.