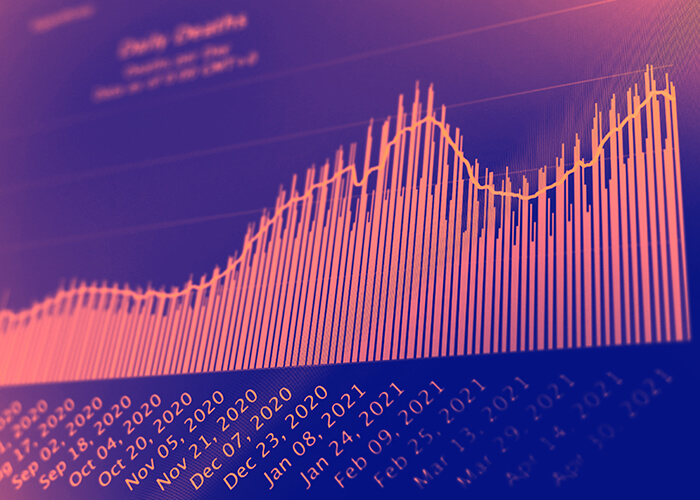 COVID-19 cases are once again on the rise in Arizona. After a large rise and fall in people being infected with coronavirus in June and July, we are currently experiencing another upward trend when over the last 14 days, 11 of them have had caseloads over 1,000 people. The numbers have further risen the last several days with cases going over 2,000 each day. These statewide trends follow the alarmingly high caseloads occurring throughout much of the United States.
Arizona heading for a second spike of coronavirus cases
As of November 8th, Arizona is at the highest rate of infection we have seen since the peak this summer. Though our numbers are still far below what they were then, our current rate of infection is 22.7 per 100,000 people and our test positivity rate for the last seven days, according to John Hopkins University, is 13.6%. This infection rate is current the 18th highest rate in the country. A positive test rate of 5% and below is a good indicator the disease is under control.
Since the start of the pandemic back in March, Arizonians have experienced 259,699 cases and 6,164 deaths as of November 8th, an unimaginable number when the pandemic started.
Hospitalizations are on their way up
Once infection rates start to rise, it is only a matter of weeks for hospitalizations and deaths to also go up. As individuals become sicker and need greater care, more hospital beds are filled with COVID-19 cases and more people are put on ventilators. At the peak of cases this summer, over 3,000 people were being cared for in hospitals after contracting the virus. The current number is around 1,233 people.
Prevention Guidelines
Despite the rise in cases, there are no additional prevention guidelines except to continue keeping your guard up against the disease. According to the CDC (Center for Disease Control), the best ways to protect yourself and your loved ones include:
Wash your hands frequently with soap and water for at least 20 seconds
Avoid touching your eyes, mouth, and nose
Stay home when sick
Avoid close contact with those outside of your household, especially anyone who is sick
Cover your coughs and sneezes with a tissue, then throw it away
Disinfect frequently touched surfaces
Use a mask to cover your mouth and nose
Coronavirus Disinfection
If you've had people with positive COVID-19 test results on your Arizona property, one of the best things you can do to prevent further infection is to have all surfaces disinfected. With the latest technology in infectious disease cleanup and disinfection, our staff at BioteamAZ work quickly to make sure all surfaces are thoroughly cleaned and the viruses killed. Available 24/7, you can count on us to be there for you whenever you need us, whether in Phoenix, Scottsdale, Tucson, or anywhere in Arizona.
By working together, taking preventative measures, disinfecting infected areas, and keeping social distance, we can prevent the case numbers from going as high as they were this last summer and protect ourselves and our loved ones.
If you have any questions or need immediate infectious disease cleanup, give us a call at (602) 770-4972.