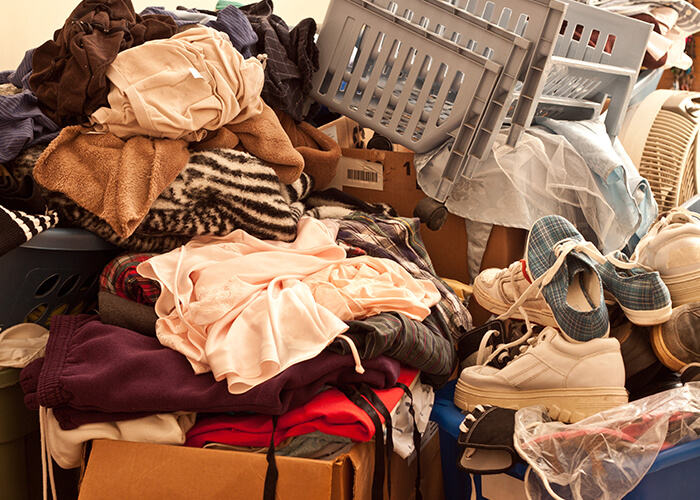 The Shulman Center & Mr. Terrence Shulman
The Shulman Center in Franklin, Michigan was founded by renowned addictions therapist Terrence Shulman in an effort to help and support those suffering from disorders such as kleptomania, shopping addiction, and of course, compulsive hoarders.
Since Shulman began his mission in 1997 to help those suffering from compulsive hoarding and related conditions his therapy and hoarders anonymous system has been continuously fine-tuned to provide the best in professional recovery for those suffering from this complex disorder.
The Hoarders Anonymous Program
The Shulman Center's hoarders anonymous program has changed the lives of so many since it began more than fifteen years ago.  The program includes:
10 one-hour sessions with Mr. Shulman within a 90-day period.  These sessions are available in person at the Shulman Center, by telephone, or online via Skype.
 The program encourages a trusted friend or family member be present for one of the sessions.
The program also includes a 30-day follow up session after the initial counseling regimen.
 During and after the counseling sessions, clients are encouraged to work from helpful books published by trusted therapy experts on their own.
The program also encourages the participation in either a local hoarders anonymous chapter or an online support group.
In many ways, the Shulman hoarders anonymous program is meant to empower hoarders to change while offering the support and resources needed to start down the path to a happier, healthier lifestyle.
Professional Support During Recovery
Other professional services are available to compliment the hoarders anonymous program.  Hoarders may wish to find a professional organizer to help them develop the organization skills it requires to maintain the lifestyle that hoarders anonymous targets.  Professional organizers are widely available and many have substantial experience in assisting those on the road to recovery.
A professional cleaning and sanitation service may also be necessary, especially in severe cases where a compulsive hoarder's home has become a threat to health and public safety.
In Phoenix, Scottsdale, Tucson, and all of the Arizona area, the most highly recommended hazardous waste removal and sanitation crew is BioteamAZ.  Contact us today to assist with the crucial step of returning your home to a healthy environment.