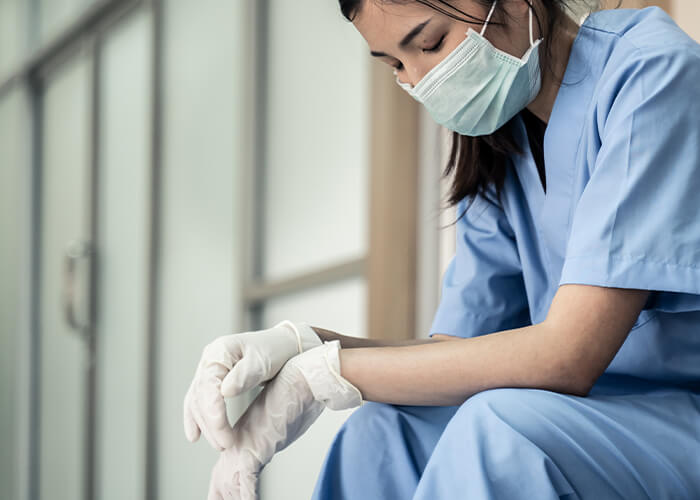 With temperatures in Arizona rising quickly toward the sweltering summer heat, now is a good time to remind ourselves to check in with family, friends, and neighbors to make sure they are staying cool in the rising heat.
Every year people die from heat stroke, a condition when your body stops cooling itself, and children, those with medical conditions, and older people are particularly susceptible. When we're young and as we age, our body doesn't have as much of its ability to cool itself and is unable to handle high temperatures as well. Medications, too, can affect our body's ability to deal with the effects of the sun. If you know of a friend, neighbor, or family member who is without air conditioning or who lives alone, it's a good idea to check on them at least twice a day to make sure they are doing alright. Pay particular attention to any signs of heat stroke such as:
Headaches
Dizziness
Extreme thirst
Lack of sweat despite heat
Rapid breathing
Vomiting
Racing heart rate
Confusion
What to Do in Case of Heat Stroke
If you see someone suffering from the above symptoms, their body is in heat stroke and you need to immediately do the following:
Move the person to a cooler location
Remove tight fitting clothing
Apply cold compresses
Fan them
Give small sips of cool water
Call 911
Steps to Staying Cool in Arizona
Heatstroke is a totally preventable condition. Though we can be experiencing dehydration and heatstroke before realizing it, by taking several steps before feeling hot or dehydrated, you can avoid the ill effects of the heat.
Wear lightweight, light-colored, and loose-fitting clothing
Drink lots of water
Wear a hat outside
If you have to be outside, take frequent breaks in the shade or in an air-conditioned building
Use a high-quality sunscreen and regularly reapply
Avoid Alcohol and caffeine
Rest and avoid strenuous exercise outside
Don't Rely on Fans
It's important to note that electric fans do not prevent heat stroke. Indeed, by moving the hot air around you create an effect similar to that of a convection oven. Being in air conditioning, even for a few hours, is far more effective. Most towns and cities have cooling shelters. Other good places to spend time on a hot day can be a mall or public library.
It's important to recognize the needs of not only ourselves but also of others. When hot weather hits, everyone is susceptible to its effects but by keeping an eye out for each other, we can avert many preventable deaths.
Cooling Stations in Arizona
Heat relief activities
Hydration Station & Heat Refuge – Offering water and a place to cool down.
There are numerous stations throughout the Phoenix area. Find a Phoenix Cooling Station near you
There are several cooling stations in Tucson. Find a location near you.
City of Chandler – Neighborhood Resources
235 S. Arizona Ave. Chandler 85224
Society of St. Vincent de Paul – Mesa Dining Room
67 W. Broadway Rd. Mesa 85210
The Salvation Army – Tempe Corps
714 S. Myrtle Ave. Tempe 85281
City of Glendale – Community Housing Office
6842 N. 61st Ave. Glendale 85301