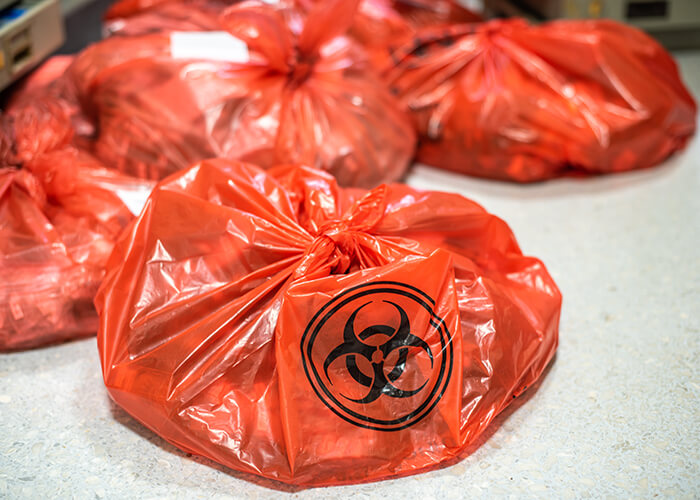 Who Cleans Up A Blood Spill In Phoenix, AZ
Whether the blood spill is a result of the aftermath of a crime scene, homicide, or merely a minor accident, blood being a biohazardous material should be treated with caution and cleaned up by a certified professional.
Not only can blood, and other bodily fluids, contain harmful pathogens, but in many cases the blood spill is much larger than initially assumed. If you're dealing with a blood spill on a carpet or wood floor for instance, it may only appear to be a few inches spill but in most cases the blood has seeped through the flooring resulting in several square feet of exposure and damage.
Attempting to clean up a blood spill, large or small, is not worth the risk and should be handled professionally. In addition, ADEQ, the Arizona Department of Environmental Quality, has many strict regulations on the transportation and disposal of biohazard materials.
Contacting A Blood Spill Cleanup Company
If you've been handed the responsibility of dealing with a blood spill cleanup in Phoenix, Arizona but are unsure of who to contact in order to resolve the issue, there are many blood spill cleanup companies who can help. BioteamAZ, for instance, provides discreet and professional blood spill cleanup services and will fully decontaminate the area to prevent any health concerns or lingering odors.
Blood Spills From A Homicide In Phoenix, AZ
In the extreme case of a blood spill resulting from a homicide, if you are the property owner where the homicide occurred, you may be responsible of cleaning the scene following the police investigation. This can be a traumatic experience as well as resulting in a very large cleanup task and could involve large blood spills.
Most property owners dealing with such an experience are in no condition to be dealing with prying eyes and local gossip. That is why BioteamAZ provides discreet blood spill cleanup service, while also being quick and thorough. If you need a blood spill cleanup company, there is no better choice than BioteamAZ. Have questions? Contact us today!