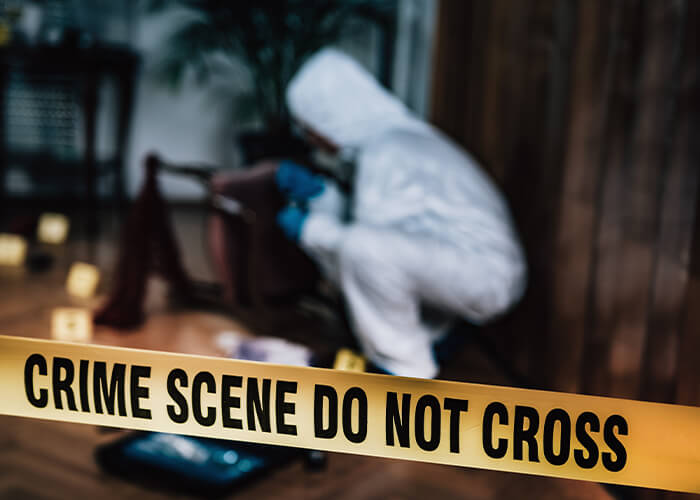 Unbeknownst to many people, the cleanup of a crime scene or homicide in Phoenix, Arizona isn't taken care of by the police or crime scene unit, instead, the responsibility is left to the property owner. Naturally, this can be another headache to add to the already dramatic experience, therefore, many people in this situation want to know who can clean up a homicide in Phoenix.
There are, in fact, companies who specialize in the decontamination and cleanup of a homicide scene. When handling a homicide cleanup, many precautions must be taken to avoid exposure to biohazardous materials, such as blood or other bodily fluids. For this reason, not only proper equipment, like hazmat suits, must be used, but proper training and certifications are required to ensure safe removal, disposal, and decontamination of the area.
Getting Back To Your Life
If you're a property owner who's dealing with the aftermath of a homicide on your property, you're likely just wishing for it all to be over so you can get back to your life, while also hoping your property isn't destroyed. Thankfully, with proper cleaning and decontamination, a homicide cleanup company can restore your property back to its original state.
It's never easy to bounce back from such a devastating situation like experiencing a homicide on your property, but what makes it easier is having your property cleaned and restored as quickly as possible. For this reason, having a professional homicide cleanup company in Phoenix help restore your property can help you get past this event much quicker.
Phoenix's Best Homicide Cleanup Company
For a homicide cleanup that needs to be taken care of quickly and efficiently, the best company to work with is BioteamAZ in Phoenix, Arizona. Again, this type of situation is best resolved by a quick response team of professionals who are certified and can effectively decontaminate the area to prevent further damage or possible infections, therefore, BioteamAZ responds quickly and are at most scenes within an hour.
When looking for a company who can clean up a homicide in Phoenix, Scottsdale, Tucson, or anywhere in Arizona, there is no better option than BioteamAZ. With over 10 years in business, they have the experienced needed to get the job done right the first time.